By _YBF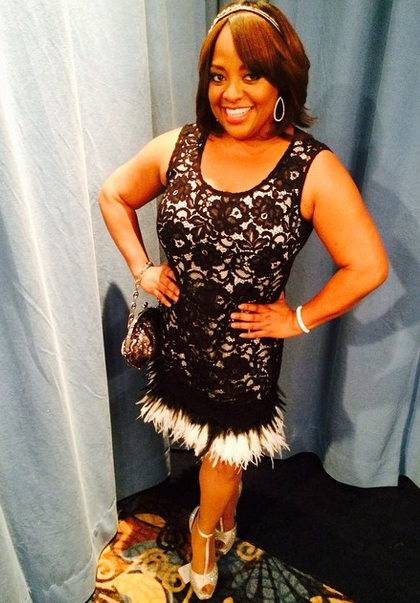 Sherri Shepherd's surrogate is speaking out about the cold shoulder she and "the baby" are getting from the famed actress and the toll it's taking on her financially. Find out what she said inside…
In a new interview with Inside Edition, which airs tonight, Jessica Bartholomew (Sherri Shepherd's surrogate) slams the former "View" host for walking out on her child. You'll recall that Sherri and her estranged husband Lamar Sally enlisted Jessica as their surrogate and she birthed a baby boy, Lamar Jr.
Unfortunately, Sherri cut out on the marriage, according to Jessica and Sal, before the baby's due date. Now, Jessica says Sherri doesn't want anything to do with the child (Lamar Jr. does not carry her DNA).
Jessica has decided to share her story, revealing that she is listed on the child's birth certificate as a "noncustodial parent" and is being pursued for child support by the state of California!
On her life since the birth of Lamar Jr.
"It's affected me a lot. I am now listed as a noncustodial parent in California. I have a child support case coming against me now."
On life since Sherri left the picture:
"Because [Shepherd] doesn't want to be a part of the baby's life, I have to pick up all the slack with my name being on the birth certificate, a noncustodial parent, medical bills. I'm still considered the mother of a child that's not mine."
On being angry with Sherri:
"I am angry with Sherri because she never once contacted me to tell me what was happening. It was kind of like I was left out in the cold."
On how Sherri changed:
"She would call up and check on me during the pregnancy in the beginning. At the 20 week appointment, she seemed very excited. She was going to see the baby for the first time…I didn't see any warning signs right away."
What se's like to ask Sherri:
"I would ask Sherri why she did what she did – if she thought it was okay to do something like that…I just don't understand how she can act like this baby is nonexistent. It just blows my mind."
So messy.
Meanwhile, Sherri is busy taping scenes for TV LAND's series "The Soul Man" starring Niecy Nash and Cedric The Entertainer.
Photo via Sherri's Instagram