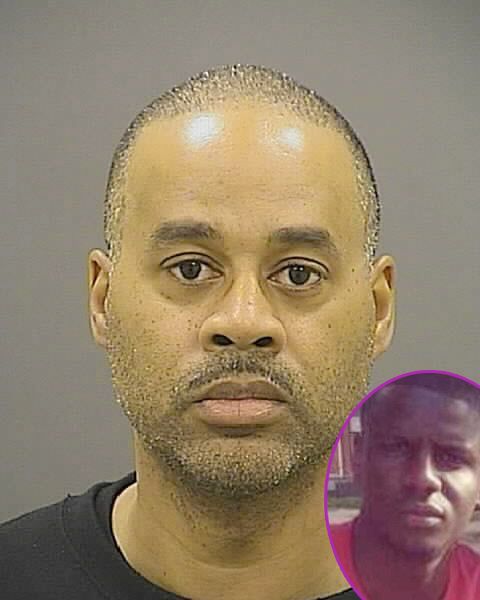 The third officer in the Freddie Gray trial was just acquitted on all charges! And plenty of people are PISSED. More inside….
More bad news has emerged in the Freddie Gray trial. The third officer involved has been found NOT guilty on all charges today by Circuit Judge Barry Williams.
46-year-old officer Caesar Goodson Jr. was the van driver accused of giving Freddie a "rough ride" after he was placed in police custody back in April. Days later, the 25-year-old Baltimore native lost his life on April 19, 2015.
Six officers were charged in Freddie's death brought up by State's Attorney Marilyn Mosby and Officer Goodson faced the most serious charges out of them all: Second-degree depraved heart murder, along with three counts of manslaughter, second-degree assault, reckless endangerment and misconduct in office.
Prosecutors argued Goodson had five chances to provide aid to Freddie after his neck was broken in the back of the van, but failed to do so. Judge Williams said the timeline of Freddie's injuries were unclear and that there "wasn't enough evidence" to hold Officer Goodson responsible of his death.
YBF celebs have spoken out about the turn of events saying:
*What's most frightening about #FreddieGray murder case, is that no one is surprised by the acquittals. Unacceptable. #DisgustedBlackWoman
— Tichina Arnold (@TichinaArnold) June 23, 2016
Despite the outcome, notable that @MarilynMosbyEsq took extremely rare action in actually prosecuting police aggressively re #FreddieGray
— Joy Reid (@JoyAnnReid) June 23, 2016
#FreddieGray didn't just drop dead. He died at the hands of police. He deserves his day in court. Keep on @MarilynMosbyEsq
— rolandsmartin (@rolandsmartin) June 23, 2016
The Baltimore Sun reports Goodson's acquittal will put the rest of the officer's cases into jeopardy:
His [Caesar Goodson] acquittal, which comes after Williams considered the charges for three days, throws the rest of the cases into jeopardy. The other officers charged face similar, but lesser accusations.
Williams said the timeline of Gray's injuries remains unclear, and the state "failed to meet its burden" to present enough evidence to back its assertions.
Officer Goodson is one of six officers brought up on charges in Freddie Gray's death, which the medical examiner's report already ruled a homicide. Officer William Porter was the first officer to go on trial and it ended in a mistrial back in December as jurors couldn't agree on a verdict. Officer Edward Nero was acquitted on all charges last month.
Now, there are just three more trials to go.
With the way these officers are getting off, it's uncertain if justice will ever be served for Freddie Gray and his family. Sad situation.
Photos: Baltimore Police Department/FB