By _YBF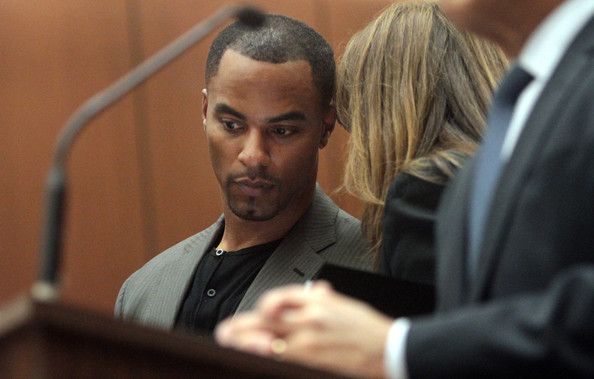 Ex-NFL player Darren Sharper has struck a massive global plea deal in his string of sexual assualt cases. But the devil's in the details. Find out how his deal will impact the cases he's facing in Nevada, Arizona, California and Louisiana.
THIS JUST IN: The Darren Sharper saga is finally coming to a close – at least the judicial aspects are wrapping up in the next few days. You'll recall we've been following a string of sexual assault cases tied to Mr. Sharper for the past year. In fact, Darren (who once dated Gabrielle Union) faces charges in FOUR states (Arizona, California, Louisiana and Nevada). We'll explain the plea deal he struck and how it will impact the other charges he's facing.
Here's how it went down. Today, TMZ reports that Darren and his legal team have struck a "global" plea deal, meaning Darren's sentences (there will be four) will run concurrently. Here's what we've learned so far:
NEVADA – Darren will serve a maximum of 8 years in prison for allegedly attempting to sexually assault 2 girls.
ARIZONA – Darren pled guilty to 2 counts of sexual assault and received a 9 year prison sentence. He will also be on probation for life after prison, pay a $300K fine and must register as a sex offender.
CALIFORNIA – NOT REVEALED
LOUISIANA – NOT REVEALED
We'll find out about the sentence in California later today and the judge in Louisiana will announce tomorrow. We will update this post as the verdicts are revealed. Stay tuned…
Photos via Getty