By _YBF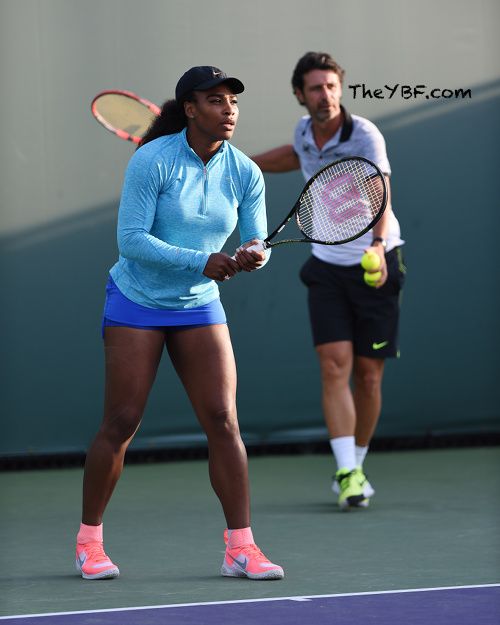 Serena Williams & boyfriend/coach Patrick Mouratoglou are kicking but at the Miami Open. See pics of Serena and Patrick on the court inside…
While you were sleeping, Serena Williams was up early getting in some practice. She's currently at the Miami Open at Crandon Park Tennis Center where it's day eleven of a grueling competition.
Per usual….Serena is kicking butt. Yesterday, she defeated Romanian champ Simona Halep ( 6-2, 4-6, 7-5). Now, Serena is 10-0 in the semifinals and will be going for her 8th singles titles on Saturday!
And on this journey, Serena has her ride-or-die coach/boyfriend Patrick Mouratoglou by her side. Patrick is the founder and head coach of the Mouratoglou Tennis Academy, located close to Paris (where they both live). Pat was up very early this morning practicing with Serena who'll be taking on Spain's Carla Suarez Navarro on Saturday.
Congrats Serena!
Photos via Splash