By Natasha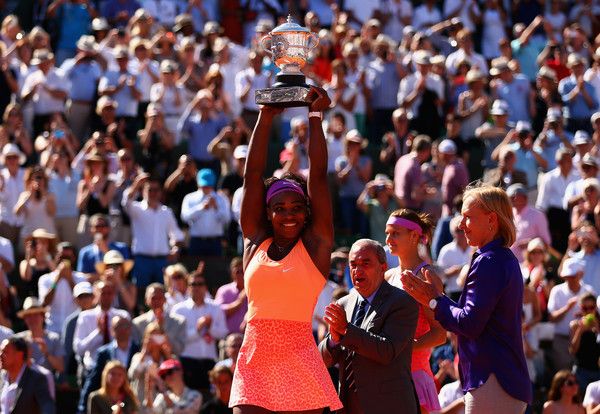 This YBF chick just keeps on winning. And we're loving every bit of it! Deets inside on Serena Williams' latest huge win…
Pulling out all the stops and fighting through the flu (she told the media she didn't even train yesterday because of her illness), Serena Williams slammed her way to her 3rd French open title this afternoon in Paris! This win aso makes for Serena's 20th career Grand Slam title. Yass!
She'll be putting her latest trophy next to her six U.S. Open trophies, six Australian Open trophies, and her five trophies from Wimbledon.
Serena, 33, beat out opponent Lucie Safarova in a 6-3, 6-7 (2), 6-2 win. Speaking in french (yeah, she's multilingual on top of everything else), Serena told the crowd after her win:
"When I was a little girl, in California, my father and my mother wanted me to play tennis. And now I'm here, with 20 Grand Slam titles. This is very special for me. I haven't always played very well here, but I'm really happy to win the 20th here."
Check out 'Rena flossing with her latest trophy inside Roland Garros below:
Congrats Serena!
Photos: Getty