By Natasha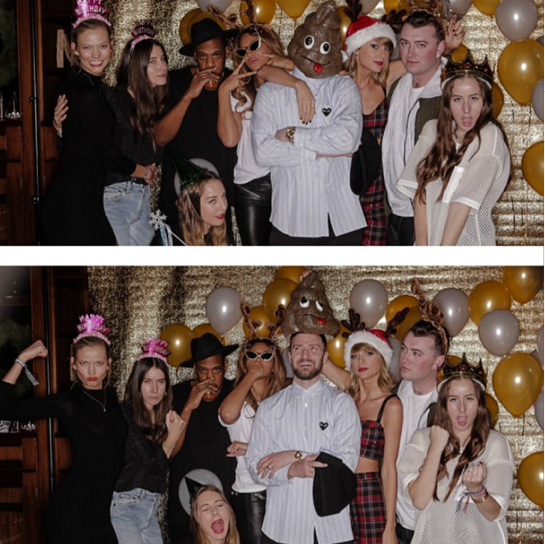 So this is what Jay Z and Taylor Swift have been up to. After yanking her music off of Spotify, Taylor put her albums on Jay Z's new music streaming site. And you can listen to what they've got going on….for a price.
Deets inside, plus Patti LaBelle working it on In The Club on DWTS last night….
Back in December Jay Z (and wife Beyonce and Justin Timberlake) spent a few nights chillin' at Taylor Swift's house in Tribeca. We figured some type of business deal was about to go down. And here it is.
Remember that Scandinavian streaming service Tidal that Jay Z dropped $56 million to buy? Well, he's already made a business move with it. Since Taylor Sift and many artists are rebelling against services like Spotify and Pandora who pay artists pennies for the music used….they may be running to work with fellow musician Jay Z instead.
While Spotify and Pandora have premium accounts that will run users around $5/month, Jay's service is $20/month. Why so much? Well, likely more money going tot he musicians.
And if he and his wife release their next albums EXCLUSIVELY on this streaming service….move over iTunes and the likes. There's a new music sheriff in town. And he's about that coin.
Talk about taking back the power….
Speaking of musicians, Patti LaBelle is showing folks she can shake it all over the stage as well as sing. And the "DWTS" contestant broke out the hip hop last night.
Check out her dance to 50's "In The Club" below:
Work Patti!
Photos: Taylor's IG