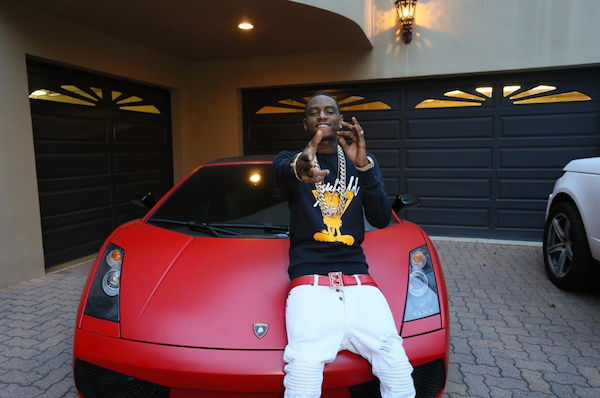 Just when we thought the beef between Soulja Boy & Chris Brown had come to a halt, Soulja Boy took his thirsty self to the hood to prove he still was about that life. A gang proceeded to try get him shook in return. Get it all inside…
Soulja Boy thought he still had his hood pass, but…maybe not so much.
After his ridiculous social media beef with Chris Brown Tuesday, he wanted to prove he could still have dudes shook. So Soulja Boy Tell Em tried to walk up on some dudes in Compton and say wassup, and they pretty much jacked his ass…WHILE Soulja was live streaming on Instagram!
This video came out first:
Soulja Boy just got robbed while live streaming on instagram pic.twitter.com/qzXKXj8jTV
— DailyRapFacts (@DAlLYRAPFACTS) January 4, 2017
Then this one from a different angle that shows what actually happened:
Here's a different angle of this #SouljaBoy fiasco when he went to the hood today and ish went left…
A video posted by TheYBF (@theybf_daily) on Jan 3, 2017 at 7:30pm PST
He looked ready…but was he? Also, it looks like one of his own boys copped his phone.
Chris kept it petty, as expected, and posted up major shade:
A video posted by 1 YOU 2 HATE (@chrisbrownofficial) on Jan 3, 2017 at 5:42pm PST
A video posted by 1 YOU 2 HATE (@chrisbrownofficial) on Jan 3, 2017 at 5:31pm PST
Now, Soulja's alleged goons have gotten involved and are threatening Chris:
Soulja Boy GOONS just posted a video getting at Chris Brown pic.twitter.com/DCg5eYY56N
— (@NElGHBORHOODBOY) January 4, 2017
All this over a chick who couldn't care less about either of them? Everybody must have time today….
Photos: Instagram