Fans went nuts earlier this week after photos of Madison Beer and Brooklyn Beckham kissing surfaced online. Reportedly, the two were spending a ton of time together recently and even grabbed dinner with Brooklyn's famous mom, Victoria Beckham. 
Although some of the reports are true, Madison herself told HuffPost that she is not dating Brooklyn during an interview on Build Series Thursday. "I'm very much single, not ready to mingle," she said. "I'm very much focused right now on my career."
Madison elaborated, saying that she and Brooklyn's friendship blossomed into something more, but that they're just "having fun."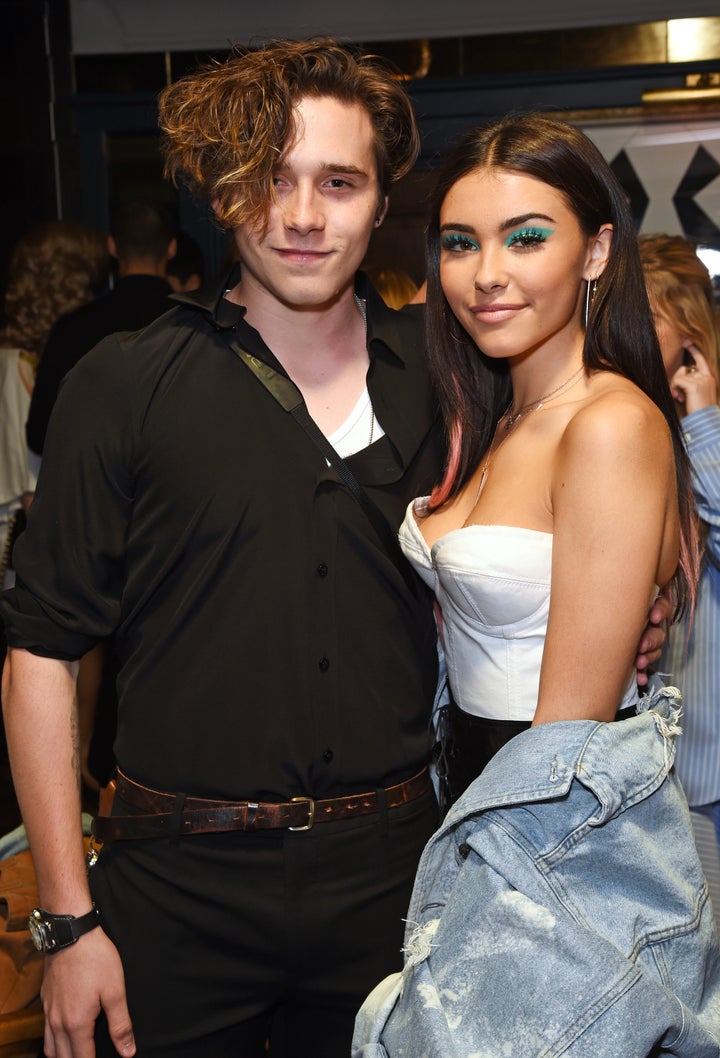 "I've known Brooklyn for years, we've been really close and as we've gotten older, and I'm newly out of a relationship [with Jack Gilinsky], we're definitely like crushing on each other, but we're both very busy," Madison said. "He's great, though, he's a cutie, literally one of my best friends. It's hard because now every time I'm seen with him people are like, 'Oh my god, they're boyfriend and girlfriend!' But we're seriously best friends. We hang out almost every day with our whole group of friends in LA together and he's moving to New York soon, so we're just having fun right now and rumors are going to get started."  
Madison is aware that with fame comes gossip, but she wants people to remember that she's only 18 and just "trying to navigate" her life. She's also sick of the double standards that come along with a young girl dating in Hollywood. 
"Don't attack a girl because you see one photo of her and a guy in public. You have no idea what this person's doing behind closed doors," she explained. "I'm very open with my fan base and we're all very close and I don't feel like I have to hide anything from them. And me and Brooklyn very easily could go through the back of place or we could do whatever, but I'm not sneaky and I don't lie."
In the end, yes, she likes Brooklyn, but no, it's not serious.
"He's moving to New York in two weeks and it's just not really realistic," the "Dead" singer concluded.