By _YBF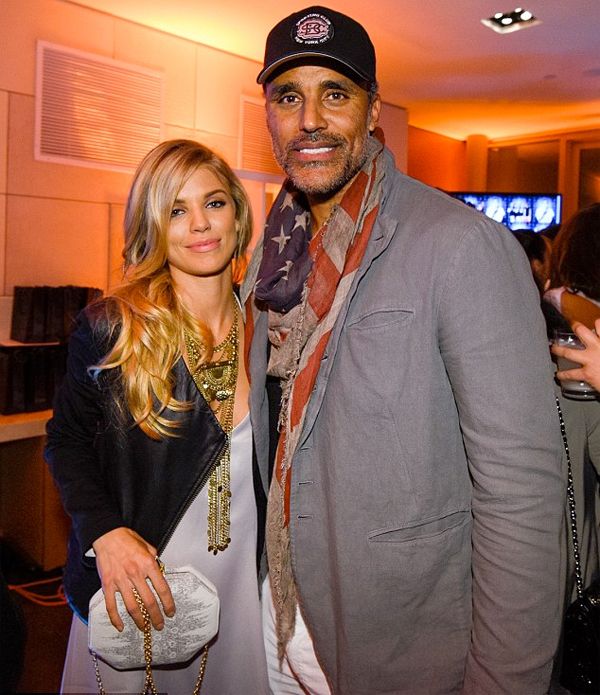 Has Rick Fox found love again? There's a good possibility. Find out the deets on the former NBA baller getting close to "90210" actress AnnaLynne McCord inside….
Looks like we may have a new celebrity couple in the works.
Retired NBA star Rick Fox and "Nip/Tuck" actress AnnaLynne McCord were all loved up at a pre-Super Bowl party in Arizona last night. And spies on the scene say the twosome spent much of their time together holding hands. They didn't show up together, but it seems they could hardly get enough of one another while there.
According to PEOPLE, the 45-year old former Lakers baller (who divorced Vanessa Williams in 2004) and a few of his friends hit up the Hennessy V.S Super Bowl lounge at the W Hotel Thursday night. Later in the evening, the 27-year-old "90210" actress walked in and the two were inseparable after that.
A partygoer revealed the two were under each other the entire night, holding hands and getting extra touchy/feely. They were so into one another, when Rick was asked to snap pics with fans, he allegedly kept a hold of her hand as he smiled for the pics.
The source also said they overheard AnnaLynne call Rick her boyfriend. Oh?
For the first time, AnnaLynne appears on Rick's Instagram after he posted a shot of himself, his new girl and NBA TV style correspondent Lance Fresh last night during the pre-Super Bowl bash:
AnnaLynee, who is also an anti-human trafficking activist, screenshot a pic Rick posted up as he stood in solidarity to a cause near and dear to her heart. She posted:
Rick previously dated former Dollhouse star Eliza Dushku for give years before calling it quits last summer. Meanwhile, AnnaLynne ended her three year relationship with actor Dominic Purcell last December. Chick moves fast (if ture).
So…do we think they are a couple or nah?
Photos: Getty/Rick's IG/AnnaLynne's IG