By Natasha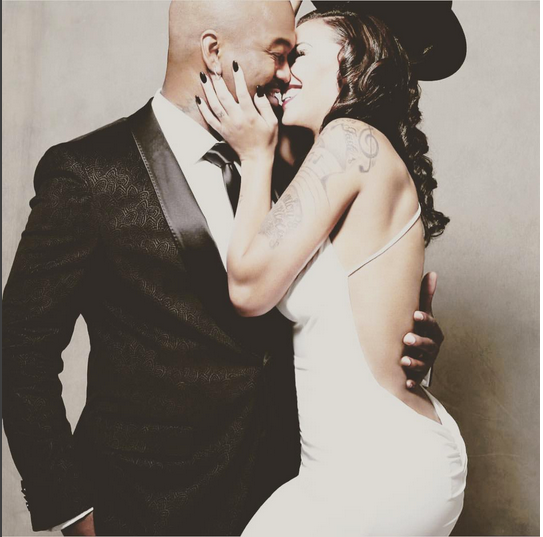 Ne-Yo and his now fianceé Crystal Renay are clearing the air. They're also confirming that a baby is on the way. As well as a wedding. Get their response to the criticism inside, plus Ne-Yo's ex fiancé is speaking out…
After news broke on Sunday that Ne-Yo and his "model" girlfriend Crystal Renay were possibly married and definitely with child, folks started dragging the couple for filth. Yes, a baby and a marriage are happy news. But plenty of people didn't forget Ne-Yo's ex and mother of his first two children revealing on her former "Atlanta Exes" show that she had her tubes tied. She said on the show that she and Ne-Yo made a decision — while they were together — that didn't want anymore children.
On that show, Monyetta appeared sad while confiding in a friend that she can't have children with the next man she wants to marry. It was also rumored that her tubal ligation happened because Ne-Yo asked her to. Monyetta claimed on the show that Ne-Yo was misleading about the possibility of them getting married.
Yesterday, after getting much backlash from followers who accused him of being selfish (possibly persuading Monyetta into getting her tubes then marrying and impregnating the next chick), Ne-Yo is speaking out.
He said:
So the twosome are engaged and not yet married. And Crystal is now four months pregnant.
She posted a video of her sonogram with the message below:
A video posted by Crystal Renay (@mscrystalrenay) on Sep 1, 2015 at 9:56am PDT
Following their posts, Monyetta put up this message seemingly in response:
Understandable. While tubal ligation can be reversible, it's not a guarantee for everyone. We'll let you know how this plays out.
Photos/Video: Instagram