On Thursday, a spokesman for the Port Authority Bus Terminal in New York City stated that a suspect was arrested in connection with a bag that was discovered in the building that contained a possible "flash bang grenade."
If you have tips you want American Military News to investigate please email [email protected]. Your identity will be protected.
An unattended briefcase was found in the lobby of the Deli Plus around 5:18 p.m. on Wednesday. K9-units cleared the area and when police opened the bag they found a knife, bolt cutters, screwdrivers and "a possible improvised explosive device later identified as a possible 'flash bang grenade.'"
An NYPD spokesman said they found parts such as "a fuse assembly, a cardboard tube and black gunpowder."
The suspect, 38-year-old Arsenio Mason, was arrested after returning to the Bus Terminal and told police he was for his bag.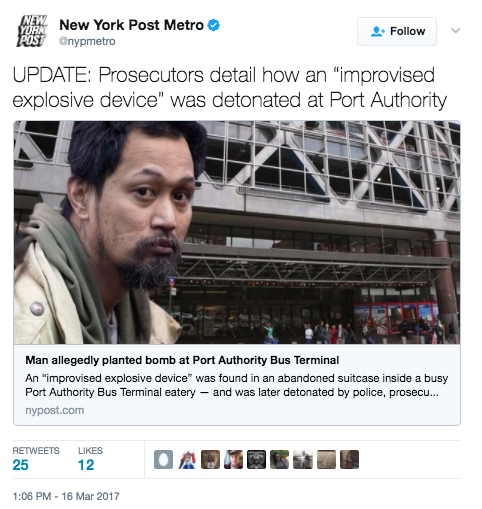 "The defendant left a briefcase inside of a restaurant in Port Authority," Assistant District Attorney Thomas Rinaldi said.
The suitcase was given to the NYPD Bomb Squad and the device was taken to Rodman's Neck in the Bronx.
The spokesman said that Mason was also in possession of a pipe that had residue of some sort on it.
Mason was book on charges of criminal possession of a weapon, reckless endangerment, possession of burglary tools and criminal possession of a controlled substance.