By _YBF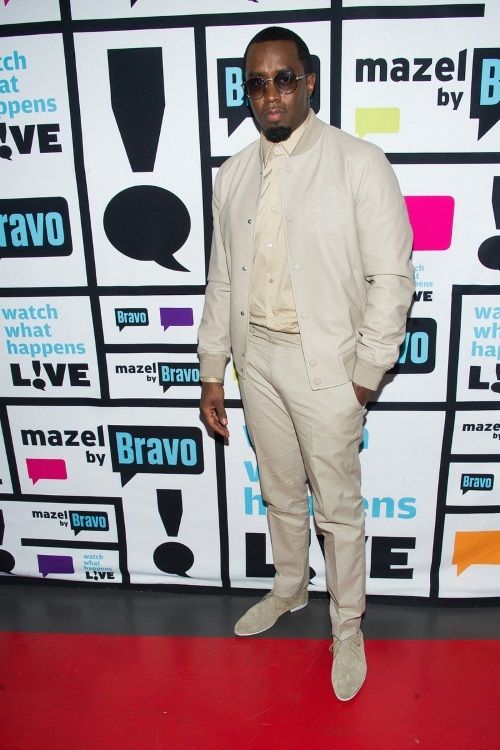 Diddy stopped by "WWHL" last night where he discussed his views on marriage and revealed the financial aspects of his "love contract" with girlfriend Cassie. Watch the highlights inside…
Sean "Diddy" Combs appeared on Bravo's "WWHL" last night where he promoted his 3AM fragrance and Ciroc vodka products. He wore a Louis Vuitton jacket, a Sean John shirt, Sean John slacks and Hugo Boss shoes.
During a very revealing moment on the show, Diddy opened up about his views on marriage. While he openly admitted that he's not ready to walk down the aisle (he prefers to do the "Goldie Hawn" thing), he told Andy that he has committed to a "love contract."
What's a love contract? Although he never mentioned Cassie by name, Diddy explained,
"I'm talking about where there's some money involved….if there's any problems. You have to have an agreement. You can't just love somebody and take 'em and ya'll just part…."
Apparently the admission got "too deep" for Diddy so he asked Andy to change the subject. But before Andy switched topics, Diddy managed to add, "I'm a great boyfriend." Watch the highlights here:
Diddy on Marriage and love contracts:
Favorite Biggie Moment:
Diddy dishes on Kanye:
Diddy talks about the Super Bowl and Janet Jackson:
Diddy talks Jay Z & Tidal, Iggy Azalea
EXTRAS:
A video posted by Sean Diddy Combs (@iamdiddy) on May 10, 2015 at 7:21pm PDT
Watch Diddy's Mother's Day messages to the mother(s) of his children above.