By Natasha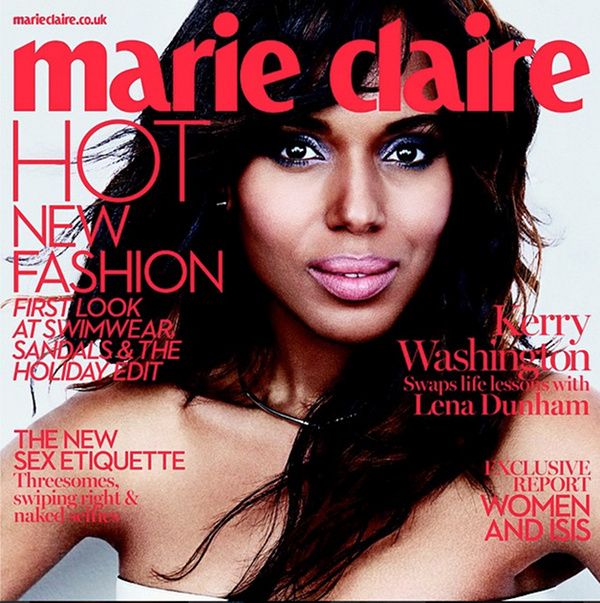 You've seen her American cover of Marie Claire Magazine, now check out Kerry Washington's UK version inside…
She graced the April 2015 cover of Marie Claire, now she's giving the UK some. "Scandal" queen Kerry Washington unveiled the above cover today for her fans.
In the May 2015 UK cover story, which appears to be the same interview with Lena Dunham that appears in the US version, the wife and mom of Isabelle revealed how she didn't always feel pretty. Speaking on insecurities while growing up:
"I didn't grow up thinking I was pretty; there was always a prettier girl than me. So I learned to be smart and tried to be funny and develop the inside of me, because I felt like that's what I had."
Well, we're sure all that has changed.
Next up for Kerry: The season finale of "Scandal" on May 14th. Then, a starring role as Anita Hill in the upcoming HBO biopic Confirmation.