By _YBF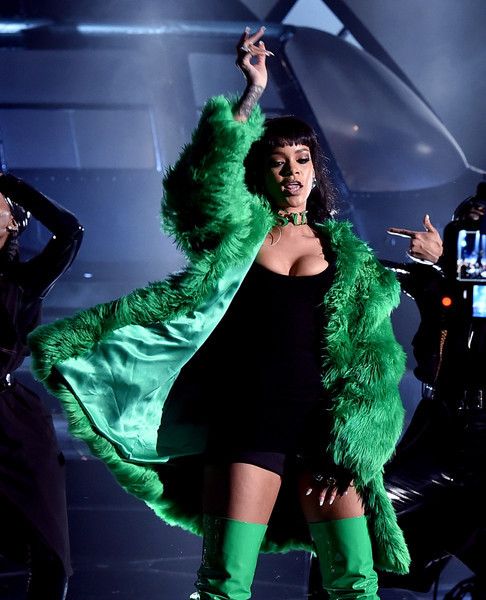 Get your wallet…get your purse. Rihanna wants her coins! Watch "BBHMM" for the first time….LIVE!
Tonight, Rihanna arrived at the iHeartRadio Awards in a helicopter…and rocking Versace. On Instagram, her bestie Melissa Forde described the outfit as "#VersaceDown" (fur, glasses, boots, EVERYTHING).
After a few days of teasing the new track, which hit the club and radio a few days ago, it was our first time see Rihanna perform the song live.
It all kicked off with an introduction from Taraji P. Henson aka Cookie Lyon. Perfect casting!
She was joined by a group of female dancers.
In other news, her HOME movie made $54 Million this weekend.
With an intro from Taraji P. Henson…
Photos via Getty