What to Know
Three to six inches of snow could fall in Lake and McHenry counties between Monday evening and Tuesday morning

Closer to Chicago, a mix of freezing rain and snow could snarl the evening commute Monday
An Ice Storm Warning was issued Monday night for parts of the Chicago area in addition to a Winter Weather Advisory.
The Ice Storm Warning will be in effect until 9 a.m. Tuesday morning for DeKalb, Kane, La Salle and Kendall counties. 
The Winter Weather Advisory impacts DeKalb, Kane, DuPage, and Cook counties unjtil 9 a.m. Tuesday. In McHenry and Lake counties the advisory will continue until 4 p.m. Tuesday.
Ice accumulations of up to a tenth of an inch are possible, particularly in southern portions of the counties.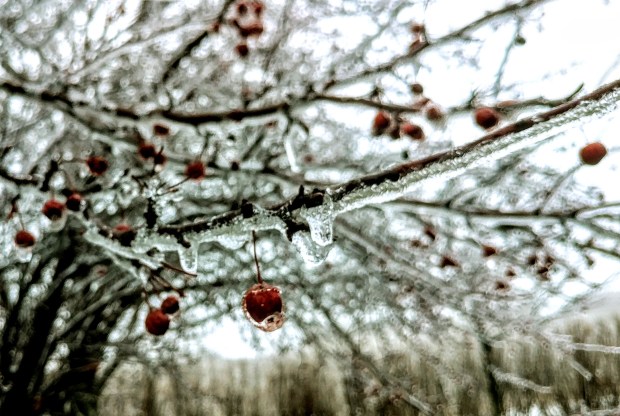 Gorgeous Photos of Nature Covered in Ice in Chicago Area
First, freezing rain and snow are possible early Monday evening, transitioning to all freezing rain later in the evening and through Tuesday morning. 
Motorists should expect slippery roads and limited visibility, according to the National Weather Service, and are advised to use caution on the roadways.   
Anywhwere from one to three inches of snow will be possible with the system, though the highest accumulations are expected in areas north of Chicago. Ice accumulations of up to a quarter inch are also possible in Kane and DeKalb counties. 
Strong winds are expected to develop late Tuesday, bringing the potential for blowing snow and a threat for power power outages, especially in areas with significant ice accumulations.