By Natasha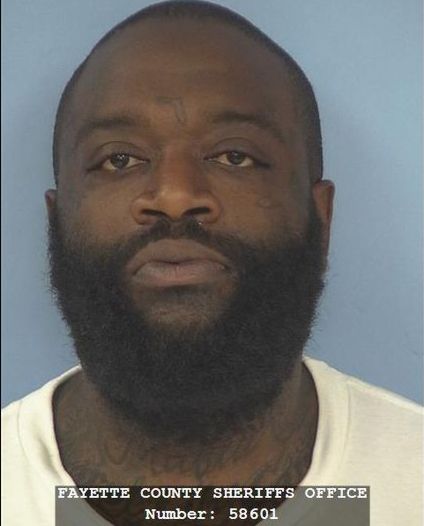 "Stupid Rapper Arrests" month continues….
Rick Ross was just arrested for some foolywang behavior…for the second time this month. Deets inside…
Just two weeks after getting arrested for misdemeanor weed possession in Fayette County, Georgia, Rick Ross is in lock up once again…in the same county.
TMZ reports Rick was arrested this morning at his Georgia home by the U.S. Marshals Service and charged with kidnapping, aggravated assault, and aggravated battery. Apparently, he pistol whipped a worker he got into some type of altercation with.
Here's what allegedly went down:
The incident in question happened about two weeks ago, according to the Marshals, and it involved a confrontation between Ross and a man doing work at one of his homes (which was previously owned by Evander Holyfield).
Law enforcement sources tell us the assault charge is for a pistol-whipping, and the kidnapping charge is because the man was allegedly not allowed to leave the house.
Ross was picked up at his main residence, along with his bodyguard, and arrested without incident.
Fayette County Sheriff's Office spokesman Allen Stevens sent a statement to the AJC saying the agency on June 7 "initiated an investigation regarding an assault which occurred at a residence on Highway 279."
What in the world? When will these rappers learn to hire people to handle their drama….
Photo: Rick's I/AJC