By _YBF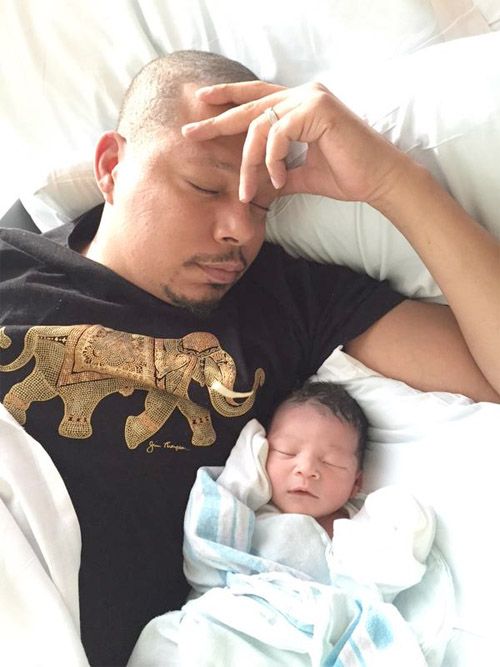 Get your "awwws" ready. Terrence Howard just shared the most adorable first picture of his son Qirin Love Howard, just in time for Father's Day. Peep the father-son cuteness inside…
How adorbs is he?!
"Empire" star Terrence Howard became a dad again last month when his wife Miranda Howard gave birth to their son Qirin Love Howard. She had the baby under the radar in May, and the world found out he until last week. Now, we're getting the first glimpse of the beautiful baby boy.
The bouncing baby boy joins big sisters Aubrey & Heaven and big brother Hunter (from a previous relationship). The newborn is also an uncle to his niece and nephew.
The 46-year-old star shared a shot of his newborn Qirin Love, named after the qilin, a mythic Chinese creature and himself laying down with the caption, "A mythical 1/2 dragon 1/2 lion who glides above the land so as not to harm even a blade of grass… meet Qirin Love!"
He revealed the birth of his son on the red carpet at the 2015 Monte Carlo TV Festival saying,
"He's beautiful and strong and a whirlwind and my wife is so happy."
Congrats again to the couple!
Photo: Terrence's Twitter