By _YBF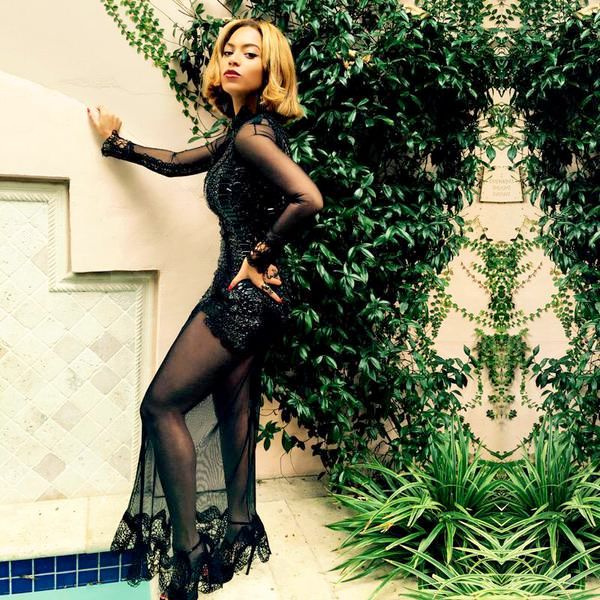 Beyonce is teaming up with Italian shoe designer Giuseppe Zanotti to bring her fashion flare in a brand new custom designed shoe. Get the deets inside….
Beyonce is steadily building her fashion empire, by way of collabos with top folks in the fashion biz. Following her streetwear-inspired activewear label with fashion giant TopShop, the Grammy winning artist will be joining forces with Italian shoe designer Giuseppe Zanotti to design her very own shoe.
Giuseppe Zanotti, who has previously collaborated with Hip Hop entertainers such as Kanye West and Kid Cudi, revealed in an interview with Forbes that he is teaming up with the "Flawless" one for a new shoe design. And it will be debuting very soon — within one to two weeks tops!
He spilled, "I'm doing a shoe with Beyoncé right now. I'm working on finalizing the shoe with her stylist right now. And Beyoncé will then say what she likes and what she doesn't like. It will be one shoe only."
While the finalized product is still under wraps, Forbes fashion contributor Declan Eytan got a peep at a sketch and he says Bey's stiletto will likely have an ultra thick platform. We're all for comfort.
The Italian designer, who admits he's a huge music fan, goes on to praise the wife of Jay Z and mother of Blue Ivy for having a clear vision of what she likes, as well as her undeniable talent.
He said,
"Beyoncé has very clear ideas – she knows exactly what she wants. The thing which she then also has over other celebrities, is that she has an amazing voice. She's incredibly talented and she's an amazing dancer – she's complete. Few are like Beyoncé."
We are SO here for it.
Photos: Beyonce.com