By Natasha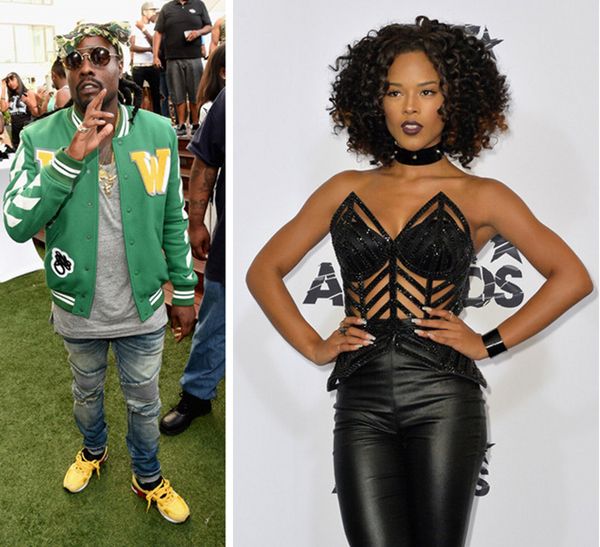 Are rapper Wale and "Empire" star & singer Serayah a thing now? That's what a few sources are claiming. Deets inside…
Neither 31-year-old Wale nor 20-year-old Serayah have addressed it, but there's a rumor floating around that the twosome are now dating. Random? A bit. But reportedly, Wale lives part time in Chicago. So that is likely how they met, if any part of this story rings true.
A source tells ET that the couple has been dating since June. Yes, June.
Wale, 31, lives in Los Angeles but has another home in Chicago, where Empire films.
The two have been working on maintaining a long-term relationship and see each other every few weeks.
Though the two have not yet made their romance public, in September, Serayah tweeted Wale's new song at the time, "Spoiled."
Hmmm…not only are we not yet buying this, but a friend of Serayah's told ET that the two are just friends.
We're not holding our breath on this one. But we'll keep an eye out.
EXTRAS:
1. Jennifer Lopez will host the American Music Awards next month. She'll also perform.
Photos: Getty