By _YBF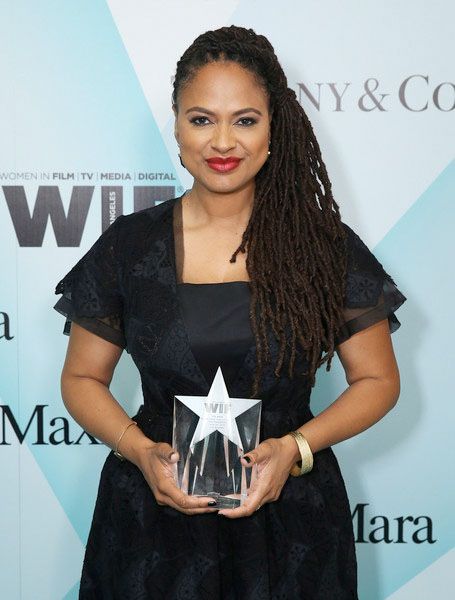 There's speculation that Ava DuVernay may be directing one of Marvel Comics' upcoming superhero films. And a new report alleges Ava has been chosen to helm Black Panther, starring Chadwick Boseman. Get the deets and listen to Justine Skye's new track "I'm Yours" featuring Vic Mensa inside….
Since Marvel announced that Chadwick Boseman would be starring in the upcoming superhero film Black Panther, we have been following new developments on the project. We're total superhero fans and anything sexy Chadwick is starring in, we're all over it.
In the past few months, there have been rumors that fab directress Ava DuVernay would helm one of two superhero films. It was between the first minority-led superhero movie Black Panther (Juy 2018) and the diverse Captain Marvel (November 2018).
Now, new reports allege Ava has been chosen to direct Black Panther. MCU Exchange's unconfirmed sources claim the Oscar-nominated director is on board to direct the upcoming project. We can't confirm if these allegations are true, but if they are, we're uber excited to have Ava directing the flick. Also, if she lands the gig, she will become Marvel's first female director and the first African-American director for the company. Woot!
We're sure once it's officially confirmed, the SELMA director will proudly announce it. We'll just have to wait and see….
In new music….
Singer Justine Skye comes through with a new summer banger. The purple haired beauty drops "I'm Yours," featuring Vic Mensa one day before the release of her new EP Emotionally Unavailable.
On the Insomniak-produced track, the Brooklyn songtress flex her vocal range as she sings about falling in love for the first time. Check it above.
Don't forget! Emotionally Unavailable will be available for download on iTunes tomorrow.
Photo: Getty