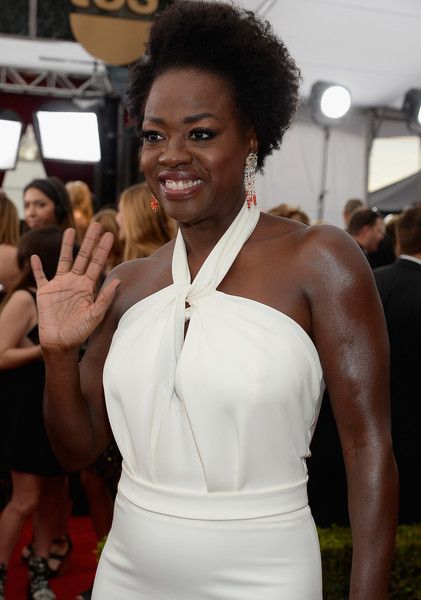 The SAG Award for FEMALE ACTOR IN A DRAMA SERIES goes to…Viola Davis! And she's also a winner int he acceptance speech department. Check out her powerful words inside…
Viola Davis has another Award to add to her collection. And it's all thanks to her amazing job as Mrs. Annalise Keating (well, widow Keating) on "How To Get Away With Murder".
While accepting her SAG Award tonight in Hollywood, she spoke on Shonda Rhimes and those behind the show allowing a mysterious and sexy woman…to be played by a 49-year-old black woman.
"Thank you…for thinking that a sexualized, messy, mysterious woman could be a 49-year-old dark-skinned African American woman who looks like me."
Amazing! Congrats Viola!
P.S. TGIT returns this Thursday!
Photo: Getty
Source:: http://theybf.com/2015/01/25/congrats-viola-davis-wins-sag-award-for-female-actor-in-a-drama-series