By _YBF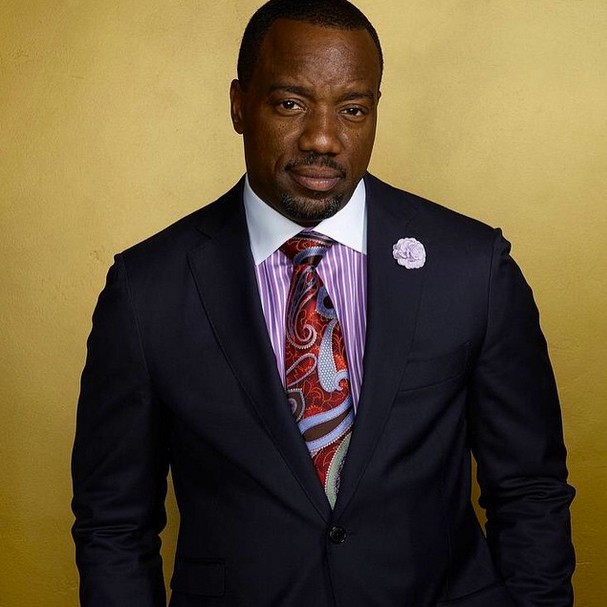 So it seems Malik Yoba may have (mistakenly?) revealed Jussie Smollett is gay. Get the deets inside….
As an "Empire" fan, watching his character Jamal Lyon deal with being a gay man and the hardships he faces with his own father and his public image, many can't help but wonder…is Jussie Smollett also a gay man? Jussie has yet to confirm his sexual orientation, but one of his co-stars has.
Malik Yoba, who stars Vernon Turner on the hit FOX series, did an interview with Black Film were he revealed Jussie Smollett is, in fact, gay in real life. He spilled,
"I think that our show represents a huge opportunity to stay in the culture beyond entertainment value and there's an intrinsic nature of you have the gay factor, right? So, obviously, Lee is gay. That was an important storyline for him. I think it's important for people to see themselves. Even within the Black community. But if you aren't really, really taking it off of screen and making it live in the community in a significant way…like I know Jussie, he is gay, and he's very committed to issues around the LGBT community. He and I have a very close relationship."
Oh? Well apparently, he didn't talk to Jussie about revealing details of his personal life because Jussie makes it his business to keep his personal life private.
During a recent interview with Sway on "Sway In The Morning" satellite radio show, when Jussie was asked about his sexual orientation he said,
"I'm not willing to confirm or deny anything. I live my life. I don't hide anything, I just don't choose to talk about my personal life."
Looks like Malik let the cat out the bag.
In other "Empire" news….
The amazingly talented Jussie Smolllett recently revealed he has inked a deal with Columbia Records. So is an album in the works? It appears that there is! He told Entertainment Weekly,
"There will be a Jussie Smollett album. I signed to Columbia. So darling [Laughs] I'm label mates with Beyoncé and Adele and Barbra Streisand.
We're here for it! Check out the full version of the track "You're So Beautiful," which he performed on the last episode here.
Would you cop an album from Jussie? We definitely would!
Photos: Malik's IG/FOX