By Natasha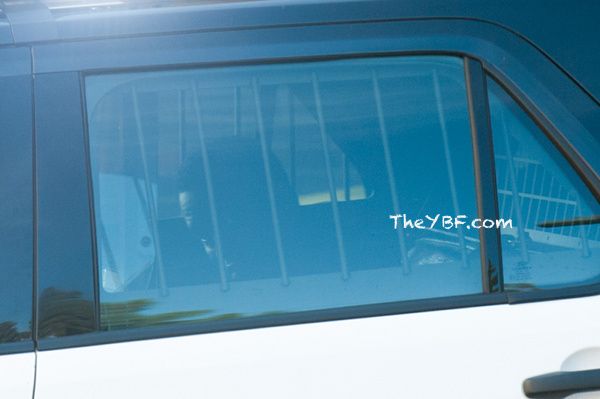 Diddy's arrest yesterday has gone from a campus jail ending to county lock up. Updates inside on Diddy's assault with a deadly weapon inside…
Yesterday, Justin Combs' UCLA Bruins football practice ended with his coach getting assaulted with a kettlebell weight. And his daddy Diddy was the culprit.
Reportedly, Diddy didn't like how strength and conditioning coach Sal Alosi was yelling at his Junior defensive back son, so Diddy took matters into his own hands. Reportedly, the Bad Boy walked up to Alosi some time after the practice and screamed threats at him and assaulted him with a kettlebell.
The mogul was arrested on three counts of assault with a deadly weapon, one count of battery and a new charge of "making terroristic threats." He was spotted being transferred from campus jail to county jail (atop). Word has it he posted $50,000 bail as of this morning.
Diddy's girlfriend Cassie was spotted on the scene yesterday as well….so she may have been the one to bail out her boo.
Interestingly, Coach Alosi has his own rap sheet.
While on the NY Jets' NFL coaching staff a few years ago, Alosi got into major trouble when he purposely tripped up Dolphins player Nolan Carroll from the sidelines. Carroll was in the middle of running n the field during a punt return when he took a major tumble, all thanks to Alosi's over extended foot. Alosi was fined $25K and indefinitely suspended after he was also found guilty of having inactive players line up on the sidelines to mess with players on the field.
Nolan tweeted yesterday in response to the recent drama:
Someone told me @iamdiddy has my back
— Nolan Carroll (@CarrollCity) June 23, 2015
Ha.
Alosi also got into trouble while playing college football at Hoffstra. He was arrested on assault charges for attacking three students in a dorm room back in 1999.
We all know Diddy can be a hot head as well. So this altercation may have been inevitable, especially considering the players on the team supposedly called Diddy a "helicopter dad" who is always hovering over Justin at his football practices.
Meanwhile, y'all already know Diddy's favorite nemesis started trolling him as soon as the arrest news broke. 50 Cent posted this video making fun of Diddy having to make bail:
Don't worry Puffy I'm on the way!!!! LMAO #EFFENVODKA #FRIGO #SMSAUDIO I'm counting the MONEY I'm coming NOW. NOW HOW DO I GET TO UCLA
A video posted by 50 Cent (@50cent) on Jun 22, 2015 at 4:50pm PDT
And he continued trolling with memes and pics:
That damn 50….
Photos: Instagram/Splash