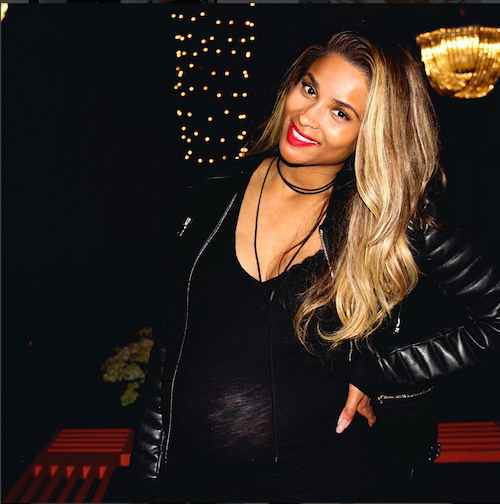 Less than an hour ago, Ciara was involved in a car accident in L.A.  We have the latest inside…
UPDATE: Russell Wilson says his wife and unborn baby are doing great!
Momma Wilson & Baby Wilson are feeling great! God is good!

— Russell Wilson (@DangeRussWilson) March 10, 2017
—————
Ciara, who is in her third trimester, was involved in a scary accident this afternoon on Wilshire Blvd.  TMZ reports:
Witnesses tell us Ciara was driving her white Mercedes SUV and was making a left turn when a grey Volvo SUV slammed into the front passenger side of her vehicle.
In the video below, she was seen walking around after the accident, and reportedly was clutching her chest and shoulder:
Just an hour ago, she posted this image in response to the backlash and hate she's been getting about her nude maternity pic with baby Future and husband Russell Wilson:
Photos: Instagram