By _YBF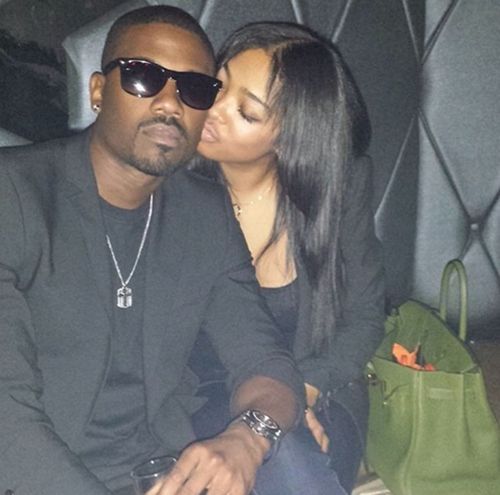 Reality star Princess Love was cuffed and locked up in New Orleans after she allegedly pounced on Ray J after HIS long night at the strip club. More inside…
A quick look at Ray J's Instagram shows that he went to New Orleans for Mardi Gras. But there's also an untold story. The one where his girlfriend got arrested. Heard that one? We'll explain…
According to TMZ, Ray J and a few tv producers spent a long night on Bourbon street, last Wednesday, at a strip joint. Well…Princess Love was back at the hotel….seething!
Fast forward…..Ray J returned to his hotel and the -ish went left. Someone said they heard Princess scream, "I'm gonna kill you." Then it was reported that Ray J RAN out of his room and was found BLEEDING by a security guard! Another source told TMZ that Ray J had several cracked ribs, a busted lip and a torn ACL. SMH…..who really "hit" it first?
We're told Princess was arrested and booked for domestic abuse and battery…but she wasn't in NOPD custody very long. Ray bailed her out and spent $10K on a lawyer!
Going back to Instagram…..Ray J departed N.O. and heading to New York City for All-Star Weekend.
He posted the photo above on Sunday…..hmm…..he heals pretty quickly. He captioned, "Supporting #FDNY with Victor and friends from #CelebritySweat"
Photo via Ray J's Instagram