By _YBF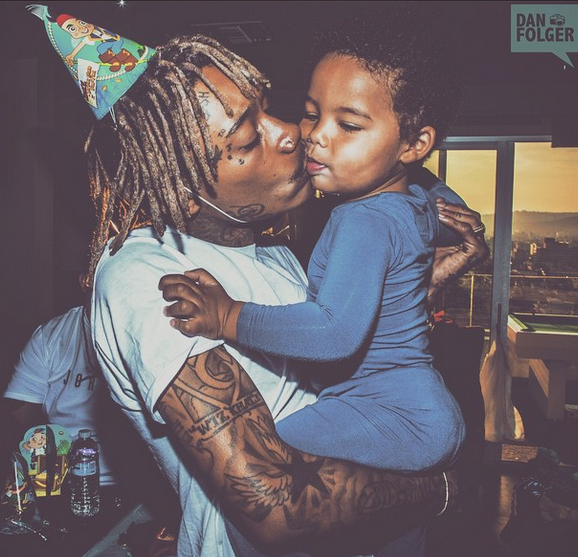 Doting dad Wiz Khalifa celebrated the second birthday of his son Sebastian Taylor Thomaz …a few days AFTER he'd anticipated doing so. But at least it happened! See pics and vids inside…
After a nasty fight with ex-wife Amber Rose that we all watched unfold on social media, Wiz Khalifa was able to celebrate BASHday last night. With a room full of toys as the backdrop, the doting father treated son Sebastian to the best 2nd birthday ever. And it was literally his "second" 2nd-birthday party.
You'll recall that Sebastian entered into our world on February 21st, 2013. Back then….Amber and Wiz were one. Since then, there was a nasty public divorce and Wiz has accused Amber of using Bash as a pawn to hurt him. He says she even prevented him from throwing Bash a party on his "actual" birthday last week. Amber did throw Bash a party…and Wiz apparently wasn't invited.
We (the public) might never know what actually went down, but we do know that Bash is loved and he had two wonderful parties. Lucky him.
Happy birthday son