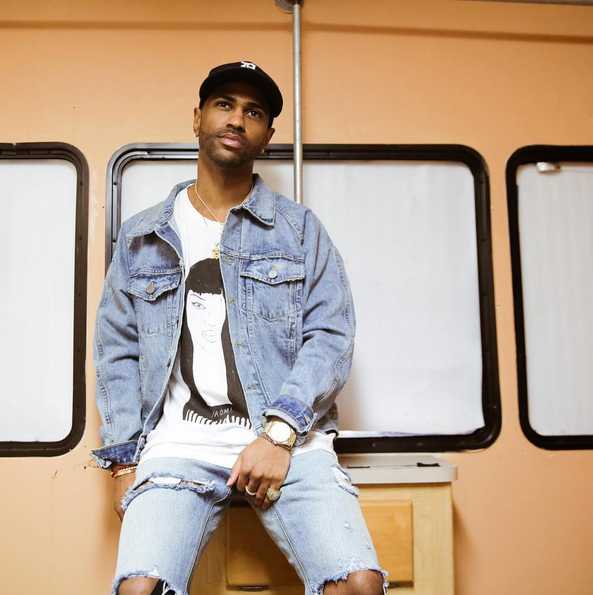 Big Sean and Meek Mill are giving back to the Flint residents who are battling a lead-water crisis. Find out how they're paying it forward inside….
The huge lead-water crisis currently going on in Flint, Michigan is all over the news.
100,000+ Flint residents no longer have clean water after the state decided to switch Flint's water supply from Lake Huron to the Flint River, which is reportedly filthy. The switch introduced iron and lead into the residents' water supply, causing many children to become ill. From skin rashes and peeling to sickness. In fact, the people in Flint have been drinking toxic tap water since late 2014 unknowingly and it's JUST now getting national attention.
Well, a few YBF celebs are lending a helping hand to those suffering in Flint. Detroit native and rapper Big Sean and his Sean Anderson Foundation are starting an online fundraising project via CrowdRise to help raise funds for the kids affected by the toxic tap water.
Big Sean, who grew up about 50 miles from Flint, is donating $10,000 of his own money and is asking his fans to donate as well.
Fans who drop more than $10 are entered to win some pretty cool prizes. Five winners will get two VIP tickets each for any stop on his US tour where they'll get a meet & greet and a photo op with Big Sean. Nice!
The fundraiser kicked off this morning and, at the time of this post, has raised about $11,100. If you'd like to help Big Sean on his quest to help save Flint's kids you can donate HERE.
Another do-gooder giving back to Flint….
Meek Mill is also giving back to the people of Flint. A few days ago, he hopped on Instagram to say he was putting up $50K to donate clean water all the while charging 50 Cent, who he is currently "beefing" with, to match. He said,
"I got 50k to donate to waters … Let's see if we can have @50cent match me! I'm pretty sure "flint" supported us! Serious post contact …. Roc nation will purchase for me and ship! Not even just him all entertainers! I ain't got the [time] posting memes and shit… "Way too trill for that" @dallaslifestyle it's my dawg hometown too! #FORMLKDAY"
Well the MMG rapper kept his word and donated an unspecified amount to the Flint Child and Family Health Development Fund AND he sent 60,000 bottles of "JUST" water to the Food Bank of Eastern Michigan. Nice!
We're sure someone will be reporting this news back to the judge (who recently found him guilty of violating his probation) residing over his case.
According to reports, the Philly rapper has also been doing some extra community service, such as speaking at schools and lending a helping hand at hospitals and homeless shelters. He's going to need all the good PR he can get before he goes before the judge again next month for sentencing.
Photos: Getty/Zenomania via Big Sean's IG