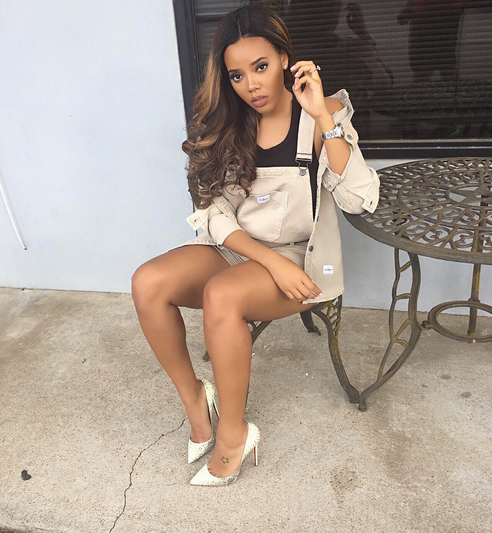 Angela Simmons is now a bride-to-be. She just announced her engagement and showed off that gorgeous ring! See the ring and get deets on her mystery man inside…
Angela's been hiding her boo thang for almost a year now, but she hasn't been hiding her love for him.
Today, the 28-year-old daughter of Rev. Run announced they're engaged! And we're pretty sure her fiance isn't Romeo Miller or rapper YG.
Peep that stunner of a ring up close below:
A video posted by Angela Simmons (@angelasimmons) on Apr 26, 2016 at 5:39am PDT
She gushed on Instagram saying:
YES!! I couldn't be more excited. This is only something I could of only dreamed of. I'm over the moon and feeling so blessed to be able to share my life with the one I truly love. Everything happened in the most perfect way.
Angela rarely, if ever, mentioned him on her WeTV show "Growing Up Hip Hop" that just aired. So now that it's been announced there will be a season 2 in 2017, maybe she'll do a big unveiling when the season airs.
His and Hers #NycNights
A photo posted by Angela Simmons (@angelasimmons) on Apr 21, 2016 at 5:16pm PDT
Until then, here's what we've been told. Allegedly, his name is Sutton Sean Tennyson. He's from Atlanta GA and currently lives in LA. Allegedly, he runs a business, but we've also been told there's more to the story. Until we can verify those juicy deets, we'll leave it at that.
Congrats to the couple!
Photos/Video: Instagram